VEHICLE TRACKING SYSTEM (VTS)
OVERVIEW OF TRACPOINT VTS
tracpoint is our web-based software solution, which can be accessed from any device with an internet connection – computer, tablet or smartphone. It provides you with up to the minute information on your fleet in an easy to use application.
tracpoint is independent of hardware and communications network, enabling it to support a wide range of applications on land, at sea and in the air.
We can offer a range of different options to suit your needs. We have designed tracpoint so that your organization can realise the benefits of improved asset management quickly and at a low cost.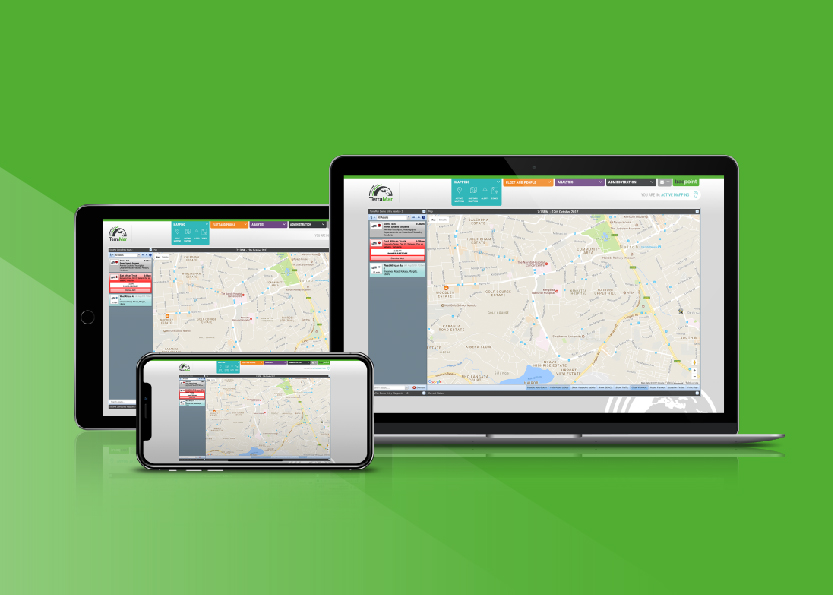 TRACPOINT APP
The tracpoint tracking App allows you to monitor your fleet from a iOS or Android smartphone.

TRACPOINT FLASH
tracpoint Flash is a lightweight, downloadable application designed to work on low bandwidth connections or expensive VSAT satellite broadband. Asset positions & status are updatedregularly and shown on locally stored maps to minimise file transfer size.

INTEGRATIONS
A comprehensive API (web services) allow data to be exported to other systems such as customer management applications or alarm monitoring systems.
For more information, please contact us.